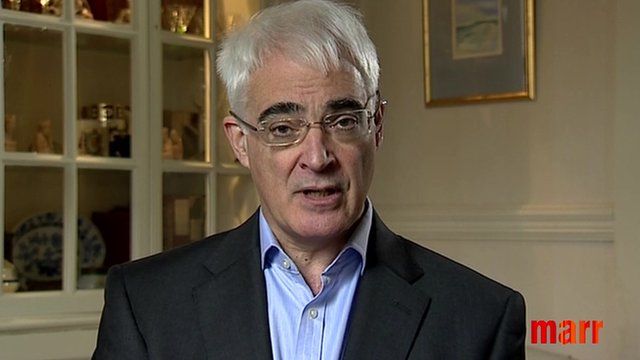 Video
Scottish nationalists 'monstering' opponents, says Darling
Scottish nationalists are "bringing shame" on their country by "shouting down" anyone who speaks out against independence, former Labour chancellor Alistair Darling has said.
Mr Darling, who heads the "Better Together" campaign, accused nationalists of "monstering" business leaders who have publically stated they that they would like Scotland to remain part of the United Kingdom.
He told the Andrew Marr Show: "We had a businessman who said he thought staying in the UK was good for his business... the behaviour towards him was disgraceful."
You can watch the Andrew Marr Show in full on the BBC iPlayer.
Go to next video: Sturgeon says UK is bluffing on currency