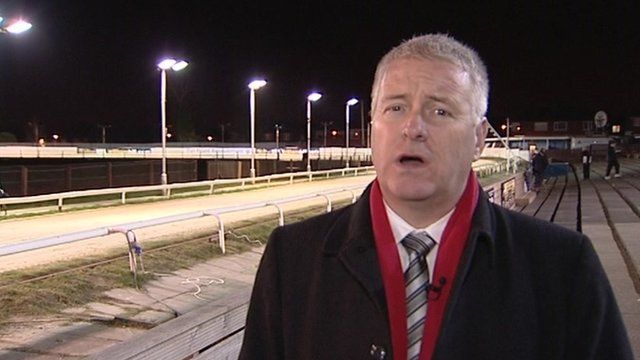 Video
Ian Lavery MP wants young people at dog track races
Young people need to be encouraged to keep greyhound racing going, said a Labour MP who owns seven dogs.
In a personal film for the Daily Politics from Newcastle Greyhound Track, Ian Lavery said too many tracks were now in the hands of property developers and were due to make way for houses.
The Wansbeck MP said the sport used to attract crowds of 50,000, but these have declined with the arrival of betting shops and the internet.
He said the the fourth-biggest spectator sport in the UK - after football, horse-racing and rugby - employed thousands of people and generated "huge sums for the Exchequer".
Mr Lavery will be a guest on Tuesday's Daily Politics from 12:00 to 13:00 GMT on BBC2, and later on iPlayer for seven days.
More from the Daily and Sunday Politics: Watch full programmes from the last seven days via BBC iPlayer; 'like' us on Facebook page or 'follow' us on Twitter