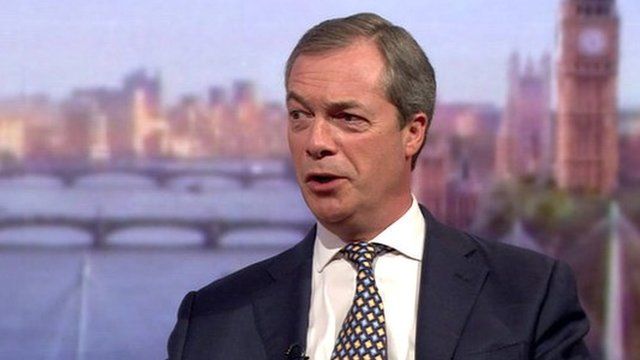 Video
Nigel Farage: No more 'skeletons' in UKIP's closet
New members of the UK Independence Party will be asked to declare "any skeletons in their closet" before formal registration.
Its leader Nigel Farage said it was carrying out rigorous checks to avoid recruiting "people who are a distraction". His comments follows a number of high profile expulsions and suspensions from the party.
He told the Andrew Marr Show: "There's no question over the years one or two people have let UKIP down pretty badly and we're going our best to make sure this doesn't happen again."
In a wide reaching interview he also talked about immigration and the European elections.
You can watch The Andrew Marr Show in full on the BBC iPlayer.
Go to next video: 'Quality control' immigration call