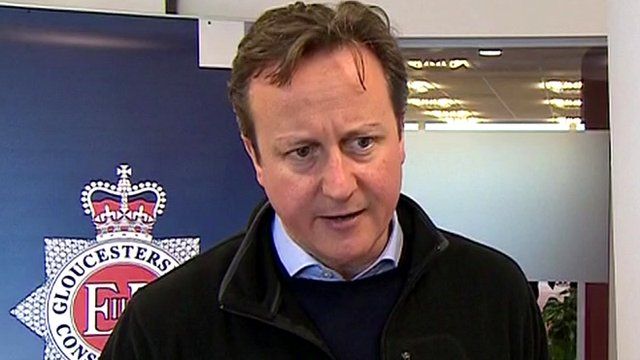 Video
David Cameron: 'Alex Salmond is a man without a plan'
Prime Minister David Cameron has said Scotland's First Minister, Alex Salmond, is a "man without a plan" after he attempted to rebut the latest arguments against independence.
Mr Salmond said it was wrong to suggest that an independent Scotland could not stay in the European Union, or keep the pound.
But the prime minister said the SNP leader was losing the case for independence.
Go to next video: Salmond outlines 'points of importance'