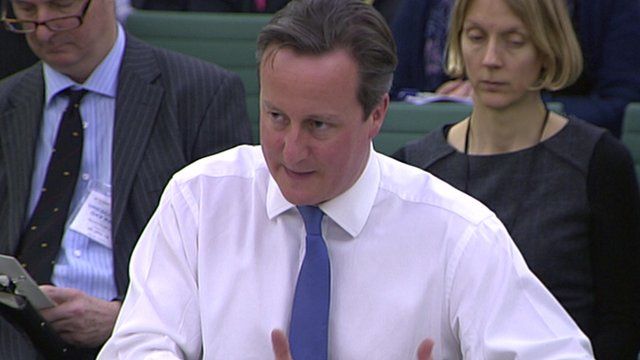 Video
Cameron: Communications data absolutely vital
David Cameron says it is crucial to modernise legislation regarding communications data, or face "a real problem... keeping people safe."
He told the Joint Committee on the National Security Strategy that in most serious crimes "who called who and when... the communications data is absolutely vital."
But he said that as more people used internet phone services as well as, or instead of, landlines and mobile phones there was a risk of that data being unavailable.
Go to next video: Cameron worried by Snowden leaks