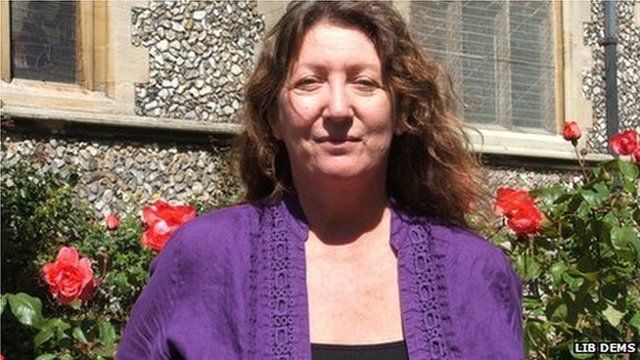 Video
Former Lib Dem claims party was 'unbearable' for women
A senior Liberal Democrat councillor who resigned after her local party refused to strip MP Mike Hancock of his cabinet position says it is "unbearable" to be a woman in the party.
Councillor Eleanor Scott said she had to put up with "really aggressive" behaviour where staff have been reduced to tears but her complaints were not acted upon.
She told BBC Radio 5 live's Victoria Derbyshire: "I'm out of my job. Out of this whole sorry mess that's been so badly handled... it's the only thing I could do to get heard."
Both the national and local Liberal Democrats were asked to respond to Ms Scott's claims, but they declined.
Go to next video: A bad week for Clegg and Lib Dems