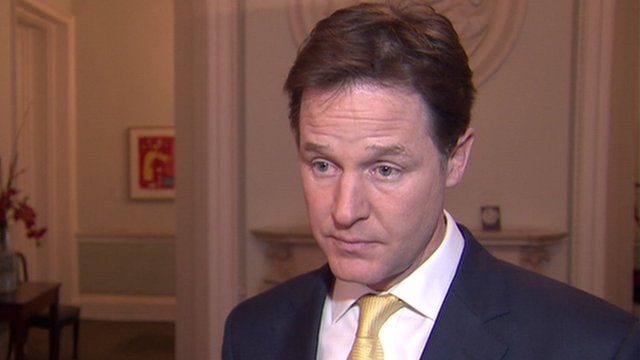 Video
Clegg: 'It is right for Rennard to apologise' over harassment claims
Lib Dem leader Nick Clegg says it is "right that Chris Rennard has been asked to apologise" following an inquiry launched by the party into claims of sexual harrasment.
The inquiry concluded there was broadly credible evidence dating back several years of "behaviour which violated the personal space and autonomy of the complainants".
But the lawyer who led the probe found there was less than a 50% chance that harassment charges could be proved.
Lord Rennard has denied the claims,
Mr Clegg said the party "needed to change" and it would be reviewing its disciplinary procedures.
Go to next video: Lord Rennard questioned on harassment