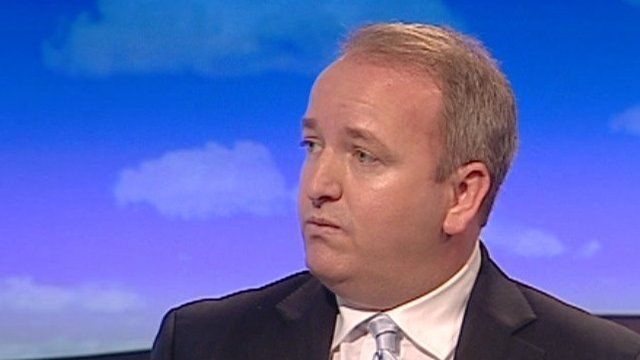 Video
Ban monkeys and apes as pets, says Mark Pritchard MP
An MP calling for a ban on apes and monkeys as pets said it was not about winning votes, but "doing the right thing by our planet, right thing by the animal kingdom".
Mark Pritchard, who introduced a Ten Minute Rule Bill to Parliament, said there was cross-party support for a ban on the "outdated antiquated practice" of selling and owning primates.
The Conservative MP said they can live for a long time and Tarzan's chimpanzee Cheetah died at the age of 80, as he spoke to Daily Politics presenter Jo Coburn and studio guest David Schneider.
More from the Daily and Sunday Politics: Watch full programmes from the last seven days via BBC iPlayer; 'like' us on Facebook page or 'follow' us on Twitter
Go to next video: Bieber's monkey finds new home