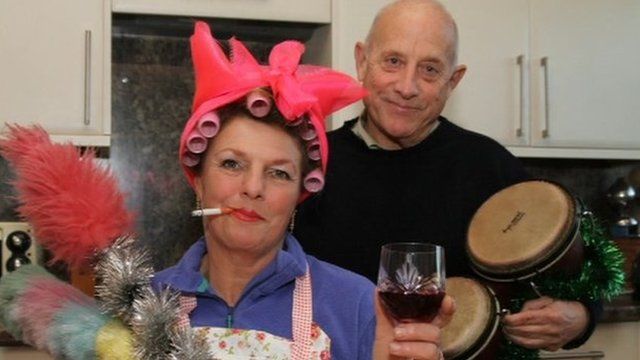 Video
Christmas cards: Bloom's bongo drums and 'slut' cleaner
While some politicians play it safe with their Christmas cards, Godfrey Bloom nods to his notorious 'slut' comment about women cleaning behind the fridge for his festive greeting.
The former UKIP, now independent, MEP is sending out 400 cards with his wife Katie dressed as a cleaner, while he carries a pair of 'bongo bongo' drums.
This montage features Mr Bloom's card, and some of the other Christmas cards chosen by leading politicians.
For rights reasons, David Cameron's Christmas card is not featured.
More from the Daily and Sunday Politics: Watch full programmes from the last seven days via BBC iPlayer; 'like' us on Facebook page or 'follow' us on Twitter
Go to next video: Giles artworks go under the hammer