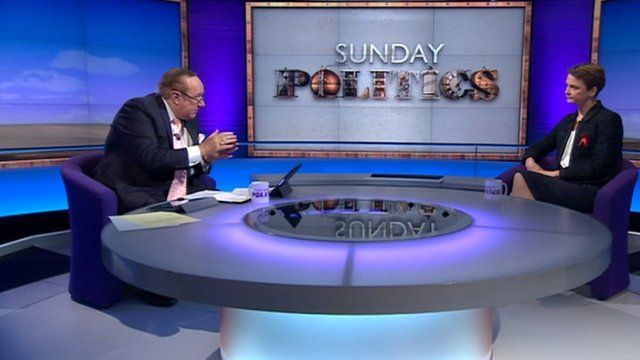 Video
Yvette Cooper on immigration, police and crime figures
The shadow home secretary admitted Labour did not do enough about immigration when it was in power.
Yvette Cooper told Andrew Neil that immigration was important to Britain, but it had to be "controlled and managed in the right way" as they looked at Labour's record.
They also looked at crime figures, and the future of the police and crime commissioner role under a future Labour government.
More from the Daily and Sunday Politics: Watch full programmes from the last seven days via BBC iPlayer; 'like' us on Facebook page or 'follow' us on Twitter
Go to next video: Energy market 'not working, it is broken'