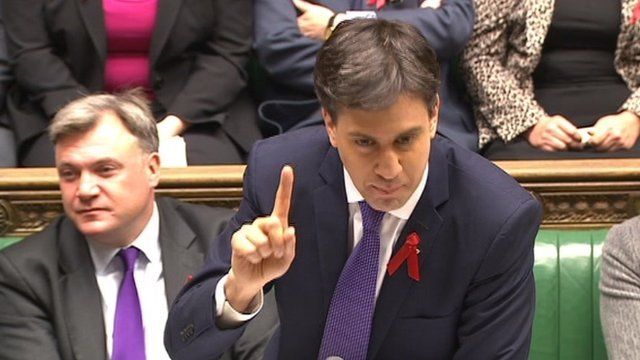 Video
PMQs: Miliband on cost of living, Cameron on economy
Ed Miliband accused the prime minister of a con, and read out a tweet from Tory MP Zac Goldsmith about David Cameron and "green crap".
The Labour leader said David Cameron was "not the solution, he's the problem" over the UK's "cost of living crisis".
But David Cameron attacked him for not asking about the growing economy, falling deficit, or increased numbers of people in work.
And he said Mr Miliband was "desperate for bad news to suit his own short-term political interests".
Go to next video: Robinson and MPs review PMQs