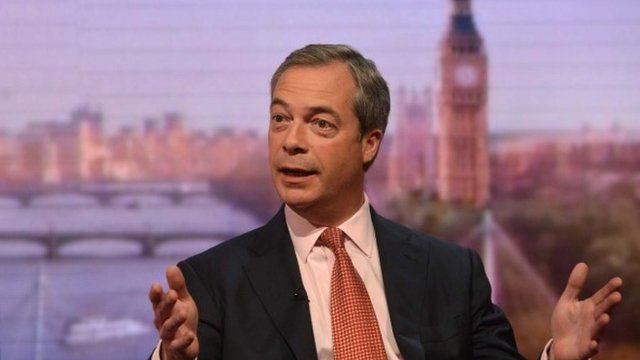 Video
Farage: Government's migrant benefit plans 'outrageous'
Prime Minister David Cameron has announced new measures to reduce "benefit tourism", as restrictions on Bulgarian and Romanian migration to the UK expire at the end of 2013.
Plans include preventing migrants from claiming out-of-work benefits during their first three months in the UK and stopping benefit payments altogether after six months unless the claimant has a "genuine" chance of a job.
UKIP leader Nigel Farage told the Today programme that these plans were still "far too generous".
He said: "This does nothing to stop an unrestricted flow of a very large number of unskilled people coming into Britain at a time when we have a million young unemployed people."
He labelled it "outrageous" that under the prime minister's proposal "somebody can come [to the UK] on January 1 from Romania and within 12 weeks be entitled to employment benefits."
"All [the prime minister's] doing is trying to curry favour," he continued.
The UKIP leader also shared his view that the Labour party will announce a pledge to hold a referendum on the UK's membership of the European Union "in the run-up to the European elections".
First broadcast on BBC Radio 4's Today programme on Wednesday 27 November 2013.