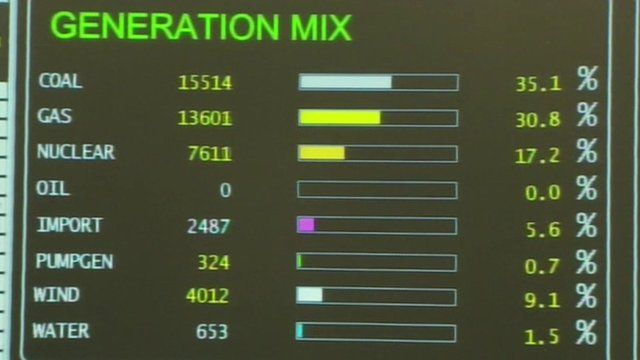 Video
Can our politicians prevent power cuts?
Rising energy bills, and the fear of future power cuts, have been in the headlines a lot recently. For The Editors, a programme that sets out to ask challenging questions, the BBC's political editor Nick Robinson set out to examine what is going on with our power.
He visits a secret location in Berkshire, where National Grid workers juggle various energy sources to make sure the power keeps flowing during EastEnders and Coronation Street.
And he discovers that politicians of all parties face a "trilemma" - how to curb energy bills, go green and keep Britain's lights on.
BBC News: The Editors features the BBC's on-air specialists asking questions that reveal deeper truths about their areas of expertise. Watch it at 23:20 GMT on Monday 25 November on BBC One (except in Wales or Northern Ireland) or catch it later on the BBC iPlayer.