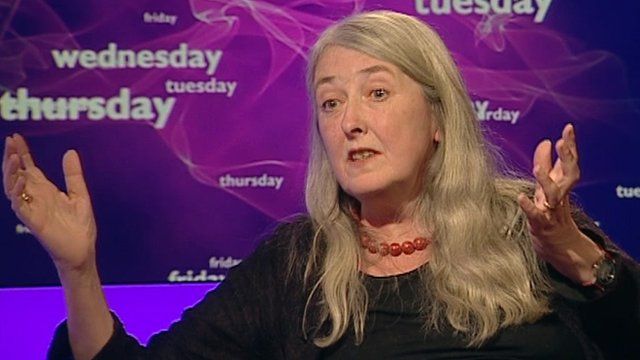 Video
Mary Beard on John Major, Russell Brand and politics
The interventions of Sir John Major and Russell Brand were analysed by Professor Mary Beard, who asked what has happened to ideology and passion in today's politics.
The professor of classics drew on lessons form Romans and Greeks, saying they were "fun, interesting and really matter", but she reckoned modern ministers appeared to be "just reading from some pre-prepared script".
In her personal film for BBC1's This Week, she remembered how her mother told her: "Someone died to get you your vote, you damn well use it."
Watch the debate that followed this film - and the whole programme on BBC iPlayer (UK only for 12 months).
More from This Week: Watch full programmes from the last 12 months via BBC iPlayer; "like" us on Facebook page or "follow" us on Twitter
Go to next video: Was Major right on social mobility?