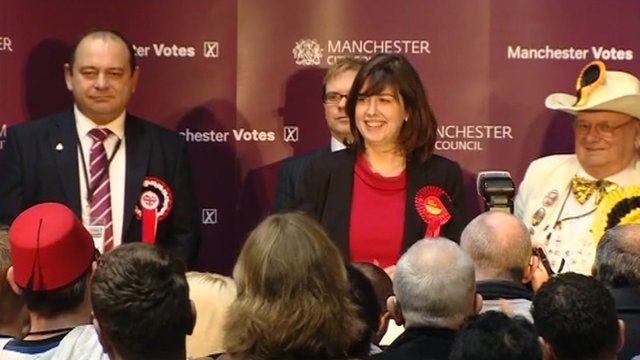 Video
Lucy Powell MP: Do you think I look like a politician?
The MP elected with the smallest by-election turnout since World War 2 said it was an "embarrassing record to hold" and set out to find out why only 18% of her constituents bothered to vote.
Manchester Central MP Lucy Powell, elected 12 months ago, said people were "intensely interested and knowledgeable" in local and national politics.
In her personal film, the Labour MP spoke about how to get people more interested in politics, as she supported allowing 16 and 17-year-olds the vote, but did not back compulsory voting,
She will be a guest on Tuesday's Daily Politics - BBC2 from 12:00 to 13:00 BST - where she will debate this film
MORE SOAPBOX films from MPs:Louise Mensch on newspapers and Anne Widdecombe on winter fuel payments and Eric Pickles: Immigrants must learn English and David Lammy on housing
Go to next video: Do you suffer from voter fatigue?