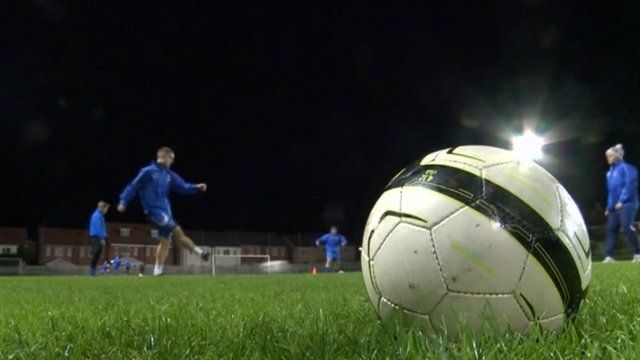 Video
Football fans want more say in running of their clubs
England's football clubs have revenues of more than £3bn a year - with much of that coming from fans paying for tickets and TV subscriptions.
But some supporters believe they are being taken for granted - and they want more say over how their clubs are run.
Mark Denten reports for the Daily and Sunday Politics on what one big club and one small club are doing about it, and why politicians reckon they no longer have the time to bring in a fans' law.
More from the Daily and Sunday Politics: Watch full programmes from the last seven days via BBC iPlayer; 'like' us on Facebook page or 'follow' us on Twitter
Go to next video: French footballers threaten strike