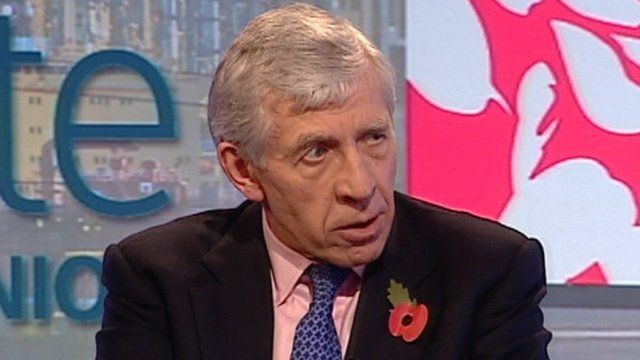 Video
Jack Straw on Labour's Falkirk selection inquiry into Unite
Labour "should certainly actively consider reopening the investigation" into claims of a union's involvement over candidate selection in the Falkirk constituency, said Jack Straw.
The former home and foreign secretary said there was a "sufficient case presented by The Sunday Times for there to be further questions" over Unite's role. He said of the claims: "I don't think this is going to go away."
He told Jo Coburn on BBC2's Daily Politics: "My analysis is that Len McCluskey downwards put internal union Unite politics before the interests of their members at Grangemouth plant."
Stevie Deans, the convener of the union in Scotland, who worked at Grangemouth for about 25 years, was accused of trying to rig the selection of the next Labour candidate, although an investigation cleared Unite.
Unite declined an interview but told the BBC no member of the union put pressure on witnesses during Labour's initial inquiry into allegations of rigging in Falkirk. It said in a statement: "There is no evidence even in the emails that have been printed by the Sunday Times that Mr Deans did anything untoward at all."
More from the Daily and Sunday Politics: Watch full programmes from the last seven days via BBC iPlayer; 'like' us on Facebook page or 'follow' us on Twitter
Go to next video: McCluskey 'delighted' union 'vindicated'