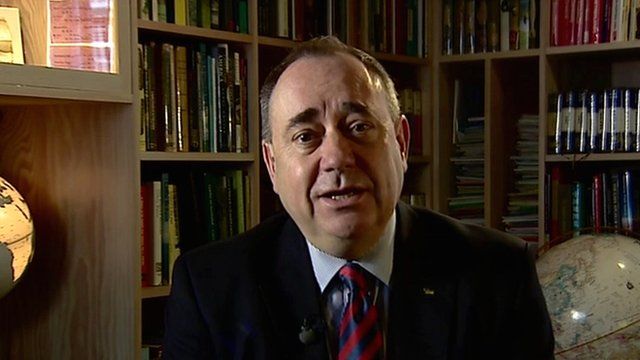 Video
Salmond proposes nuclear submarine removal timetable
The First Minister of Scotland Alex Salmond said nuclear submarines would be "safely removed" from Faslane Naval Base if Scotland votes for independence in 2014.
Speaking to Andrew Marr on the morning after his address to the SNP conference, Mr Salmond dismissed any proposal to lease-back the naval base.
The First Minister added that he believed the majority of Scots trust Edinburgh over Westminster and that an independent Scotland would have its own defence force but not nuclear weapons.
Watch The Andrew Marr Show in full on BBC iPlayer.
Go to next video: Salmond: 'We're the Yes generation'