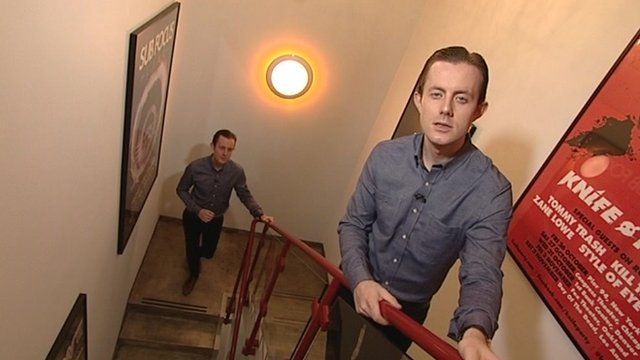 Video
Chase and Status DJ Will Kennard on music free school
Chart-topping musician and DJ Will Kennard explained his plans for a free school in London's East End, aimed at developing musical talent in the area.
Now one half of Chase and Status, he previously taught at a Manchester college for two years, and this summer headlined Glastonbury's Other Stage.
In his personal film for BBC1's This Week, Mr Kennard spoke of turning his skills from the turntable to the timetable, by setting up the free school, a scheme championed by Education Secretary Michael Gove.
He said Tower Hamlets was one of the worst areas for child poverty and the school, opening next year, aimed to tackle "social disadvantage and challenge the status quo".
Watch the debate that followed this film - and the whole programme on BBC iPlayer (UK only for 12 months)
More from the This Week: Watch full programmes from the last 12 months seven days via BBC iPlayer; "like" us on Facebook page or "follow" us on Twitter
Go to next video: Labour unveils education plans