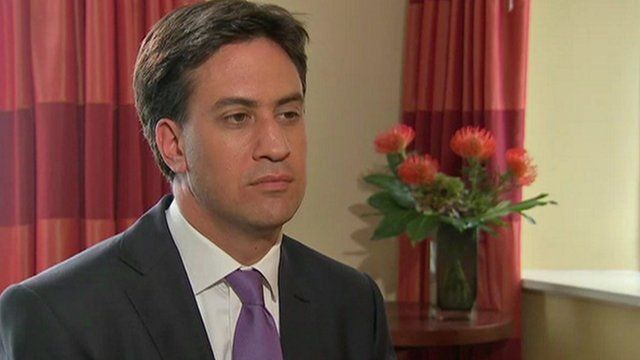 Video
Ed Miliband warns energy firms over prices plan
Ed Miliband has said he "won't tolerate" any energy companies who raise prices ahead of his promised freeze.
The Labour leader has pledged gas and electricity bills will not go up for 20 months if he wins the 2015 election.
Speaking to the BBC's Nick Robinson, he said his party would reform the energy market.
"We're going to make this a meaningful freeze," he added.
Go to next video: Miliband defends energy price pledge