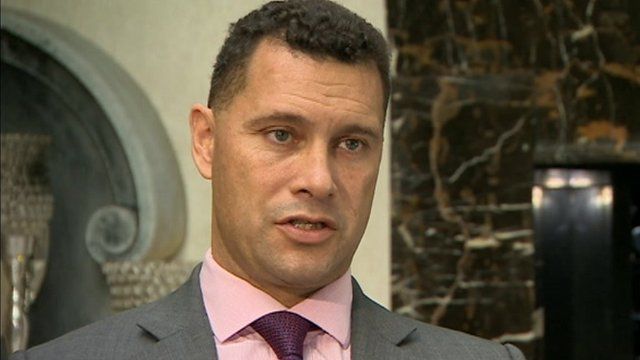 Video
UKIP conference on party's 20th anniversary
UKIP has enjoyed electoral success in council elections and its best poll ratings over the last 12 months.
As the party celebrates its 20th anniversary with its annual conference on Friday, City spokesman Steven Woolfe said it had "grown tremendously".
But he spoke of the need to be a "more radical party with more radical ideas" if it wanted to be seen as a "grown-up party".
Giles Dilnot looks into the archive to see how the party has grown since its formation in 1993.
More from the Daily Politics: Watch full programmes from the last seven days via BBC iPlayer; 'like' us on Facebook page or 'follow' us on Twitter
Go to next video: Ex-UKIP MEP: Whole thing gerrymandered