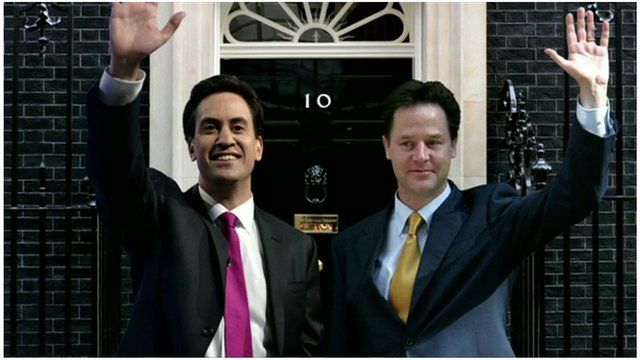 Video
Clegg: Government better off with Lib Dem coalition
As the Liberal Democrats hold their annual conference in Glasgow, their party leader has been talking about the possibility of another coalition.
Nick Clegg said he would serve in a Labour/Liberal Democrat coalition if that is what the British people want.
When the BBC's political editor Nick Robinson asked him if Ed Miliband would be a good prime minister, Mr Clegg told him not to judge people until they have been able to prove themselves.
Go to next video: Lib Lab coalition 'possible' in 2015