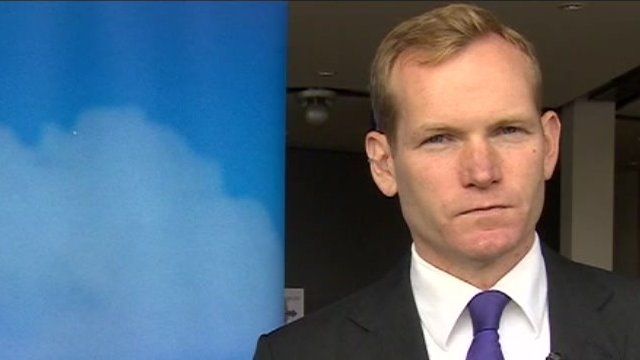 Video
Lib Dem email leak: Jeremy Browne on interview advice
Journalists were accidentally emailed a list of "five things to remember for every interview" that Liberal Democrat MPs should mention in media appearances throughout the party conference.
Andrew Neil told Jeremy Browne that he had met three of the five points, during their live Daily Politics interview.
The Home Office minister was told he forgot to mention a line each about Labour and the Conservatives.
BBC party conference coverage index
More from the Daily Politics: Watch full programmes from the last seven days via BBC iPlayer; 'like' us on Facebook page or 'follow' us on Twitter
Go to next video: Davey learns danger of wind power