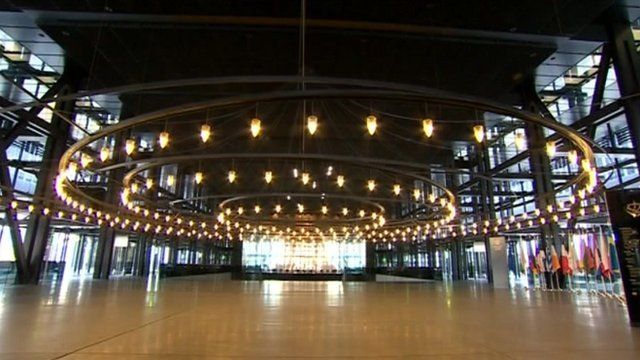 Video
European Court of Justice where judges rule on EU laws
The European Court of Justice in Luxembourg is made up of judges from its member states who take on 600 cases a year looking at how laws are interpreted across the EU.
Ranking of judgements show the UK fares less well than "squeaky clean" Slovenia, but is "not as naughty" as France.
Adam Fleming explains it should not be confused with the European Court of Human Rights, which does a different job in a different city.
Watch more clips and full programmes from Politics Europe
More from the Daily Politics: Watch full programmes from the last seven days via BBC iPlayer; 'like' us on Facebook page or 'follow' us on Twitter
Go to next video: European week in 60 seconds