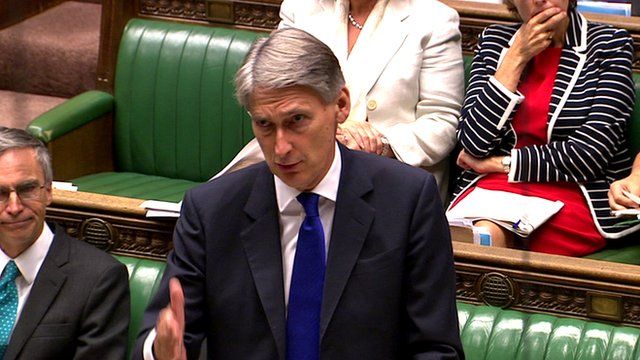 Video
Philip Hammond: 'Parliament has spoken' about Syria
Defence Secretary Philip Hammond has said that circumstances would have to change "very significantly" before the government would consider bringing the issue of military action against Syria back to the House of Commons.
He was responding to a question by Shadow Defence Secretary Jim Murphy, who asked Mr Hammond to spell out the circumstances under which there could be another vote, following last week's government defeat.
''Parliament has spoken very clearly on this issue,'' the defence secretary said.
Go to next video: Clegg: No point in new Syria vote