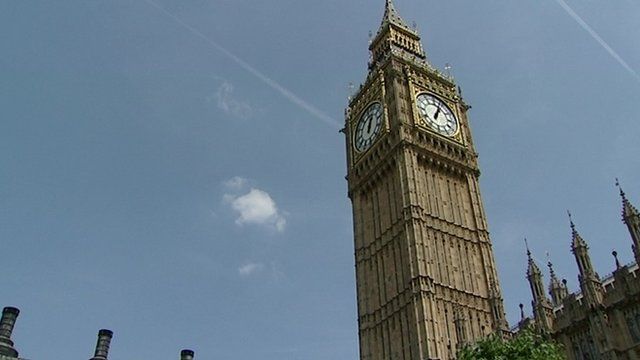 Video
Government outlines plans for lobbyist register
Ministers have outlined plans for a statutory register of lobbyists, saying it would boost public confidence about outside influence on decision-making.
Under proposed laws, firms lobbying ministers and civil servants would have to declare who they represented.
Trade unions would be required to make their membership records subject to annual independent verification.
David Cameron and Ed Miliband clashed at Prime Minister's Questions over lobbying and the role of Conservative election adviser, Lynton Crosby.
Mr Crosby has been in the spotlight in recent days, amid claims by Labour that he influenced government policy on cigarette packaging while his lobbying firm was working for tobacco manufacturers.
Nick Robinson reports.
Go to next video: Crosby 'never lobbied me on anything'