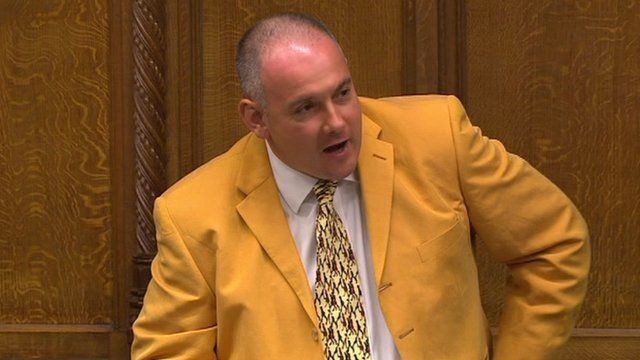 Video
Speaker and Eric Pickles on Halfon's 'Tango' orange suit
An MP wearing an orange suit in the House of Commons who asked about retrospective planning rules told the Speaker he was wearing "anything to catch your eye".
Communities Secretary Eric Pickles, referencing an old TV advert, told Robert Halfon: "One knows when one's been Tangoed".
After taking advice, the Speaker said he thought the Harlow MP looked like the Man in the Mustard Suit, but had been advised the colour was tangerine.
Go to next video: MP told to cover up for Page 3 debate