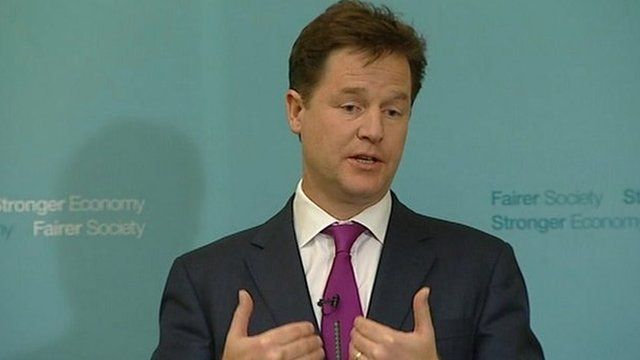 Video
Nick Clegg: Big rise for MPs 'impossible to explain'
Deputy Prime Minister Nick Clegg has said he would not take a big pay rise even if one were recommended for MPs.
He said people whose living standards were being "remorselessly squeezed" would find a big rise for MPs "impossible to understand".
The Independent Parliamentary Standards Authority is expected to say backbench MPs' £66,000 salaries should increase to more than £70,000 from the election.
Go to next video: MPs' pay 'last thing we should discuss'