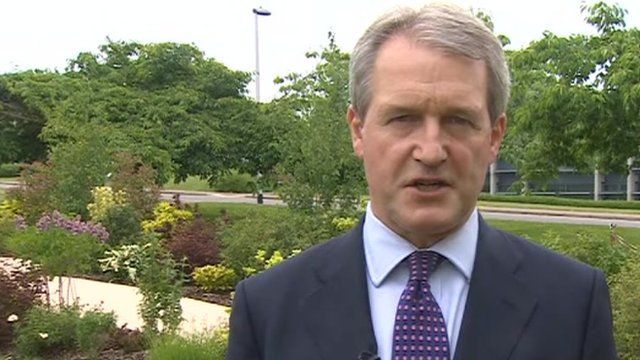 Video
Paterson: GM food is 'no strange new spooky innovation'
GM farming was "no strange new spooky innovation" and was well established in other countries, the environment secretary said.
Owen Paterson reckoned Europe could "slip further behind" if it did not start to use the technology, which had "real environmental advantages", and that those opposed to the technology were "ignoring the facts".
MORE FROM THE DAILY & SUNDAY POLITICS
Watch more clips of films and interviews, the Sunday Interviews with Andrew Neil, our soapbox films, or 'like' us on Facebook page; 'follow' us on Twitter or see full programmes from the last seven days via BBC iPlayer
Go to next video: Whatever happened to GM foods?