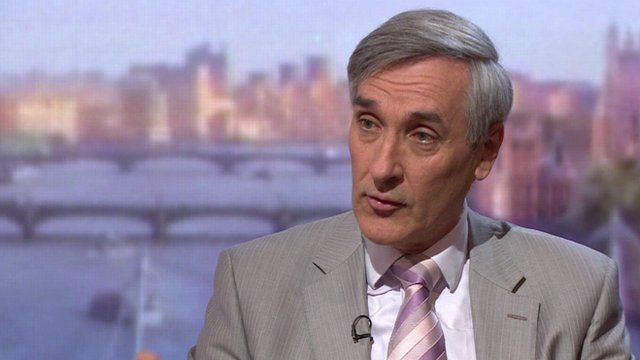 Video
Redwood: Europe relationship 'wrong' for Britain
The eurosceptic Conservative backbencher John Redwood has told Jeremy Vine that the Prime Minister should 'get on' with renegotiating the UK's relationship with the rest of the EU.
Speaking on the Andrew Marr Show the Conservative MP said that this negotiation 'won't wait' because ministers were unable to do what they wanted to do as 'Europe won't let them'.
Responding to the allegations that a Conservative close to the Prime Minister had referred to members of the party as 'mad swivel-eyed loons', he said he was pleased that the claims had been strenuously denied by Number 10.