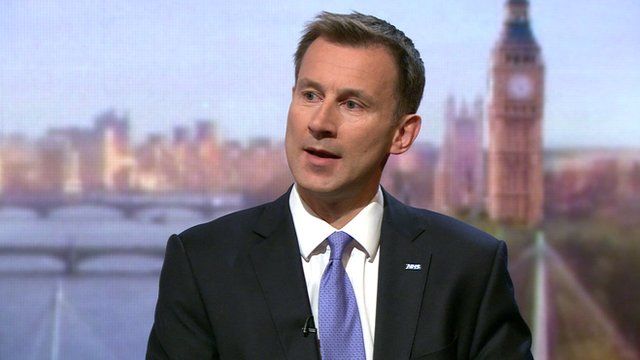 Video
Conservatives united over EU, says Jeremy Hunt
The Health Secretary Jeremy Hunt, told the Andrew Marr Show that most Conservatives wanted a new relationship with Europe.
His comments come as the former foreign secretary, Lord Howe, said David Cameron seems to be losing control of the Conservative party.
Writing in the Observer, he said the prime minister was "running scared" of his eurosceptic MPs.
Go to next video: Lord Howe warns of UK leaving EU