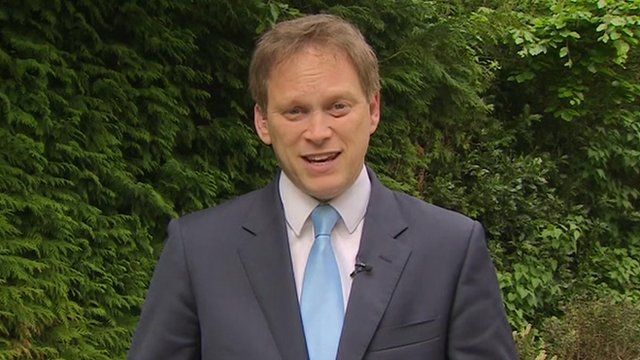 Video
Grant Shapps: 'My co-chairman would not say that'
Grant Shapps has said the co-chariman of the Conservative Party, Andrew Feldman, did not makes the comments reported in several newspapers that described Tory activists as "mad, swivel-eyed loons".
The reports suggested a figure close to the PM used the term when blaming members for pressuring MPs over Europe.
Internet rumours later implicated Tory co-chairman Lord Feldman, but he denied making any "derogatory comments" and said he was taking legal advice.
Mr Shapps praised the work of Conservative Party volunteers and said Lord Feldman was telling the truth.