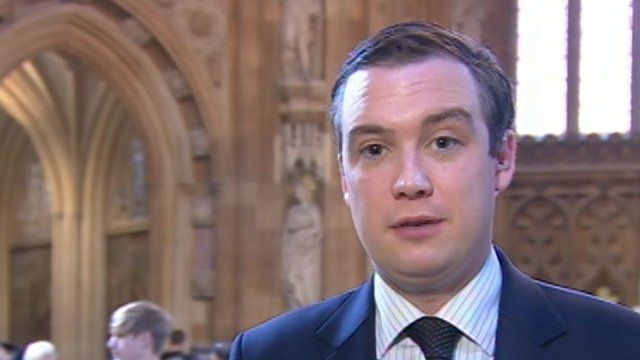 Video
James Wharton on draft bill for EU referendum in UK
The Conservative backbencher who topped a ballot for private member's bills will be given Parliamentary time to push for a referendum by 2017 deciding the UK's future in, or out, of the European Union.
James Wharton said he would hold Liberal Democrats to their previous pledge on a referendum, and MPs of different parties had been in touch about his bill.
The Tory MP said: "We have been talking Europe a lot in recent weeks, and it keeps coming to the surface."
He said his Stockton South constituents were talking about cost of living, education, hospitals "and issues that matter to them" but Europe hung over many issues, and it was "time we resolved this".
MORE FROM THE DAILY & SUNDAY POLITICS
Watch more clips of films and interviews; 'like' us on our Facebook page; watch the Sunday Interviews with Andrew Neil, follow us on Twitter or watch programmes from the last seven days on BBC iPlayer
Go to next video: James Wharton 'talking about Europe'