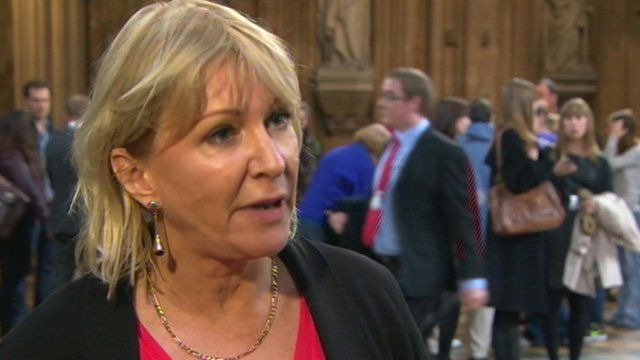 Video
MP Nadine Dorries 'would consider Tory-UKIP deal'
Conservative MP Nadine Dorries has suggested she might run as a joint Tory-UK Independence Party candidate at the next general election.
She said it was about "stopping Labour getting back in". "Many of us think it's important that the right unites," she added.
Go to next video: Clegg asked: Imposter or hypocrite?