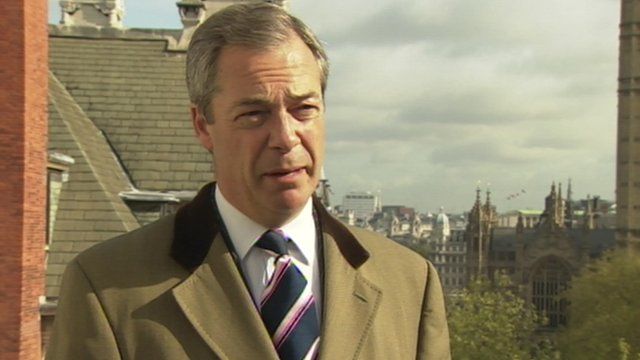 Video
Nigel Farage: 'Public do not trust Cameron on referendum'
UKIP leader Nigel Farage says the public and Tory backbenchers do not trust David Cameron to deliver on his Europe referendum promise.
The Conservatives are to publish a draft parliamentary bill to legislate for an in-out referendum on Britain's membership of the EU to be held by the end of 2017.
The move is an attempt to show David Cameron is serious about a referendum pledge he made earlier this year.
He drew comparisons with John Major days and said "the government appears to be being blown around by events".
Go to next video: Cameron: 'Is it in our interest? Yes'