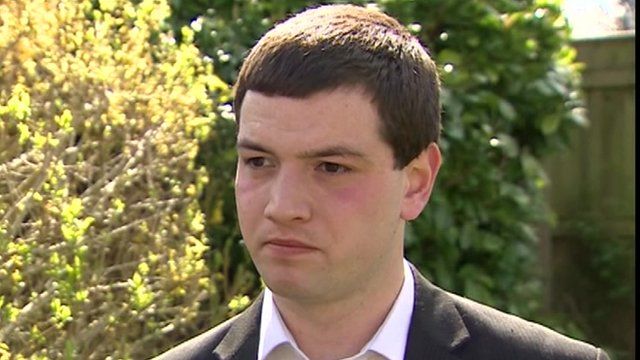 Video
'Nazi salute' UKIP candidate claims Facebook account hacked
A UKIP candidate in Somerset suspended from the party after an online photo appeared to show him making a Nazi-style salute has claimed his Facebook account was hacked.
Alex Wood, 22, said the picture was taken out of context and associated comments were not written by him.
Mr Wood told police his account had been "hijacked" but said he would continue to stand for election.
Speaking to the BBC's Robin Brant, he said: "Racist, homophobic, fascist views absolutely disgust me."
Go to next video: UKIP candidates 'embarrassed us'