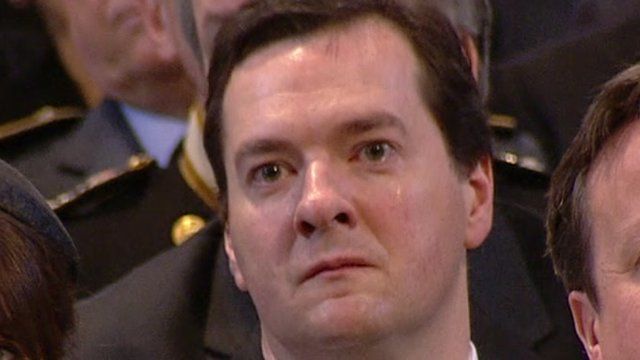 Video
George Osborne on 'welling up' at Margaret Thatcher funeral
Chancellor George Osborne has said he found the funeral of Lady Thatcher "emotional and moving", after being asked about whether he wept at the funeral.
Speaking on the BBC's Today Programme, the Chancellor said he did not weep, but "welled up a bit" during the service.
Mr Osborne went on to joke that he sometimes "got a tear in my eye" when listening to the Today programme headlines.