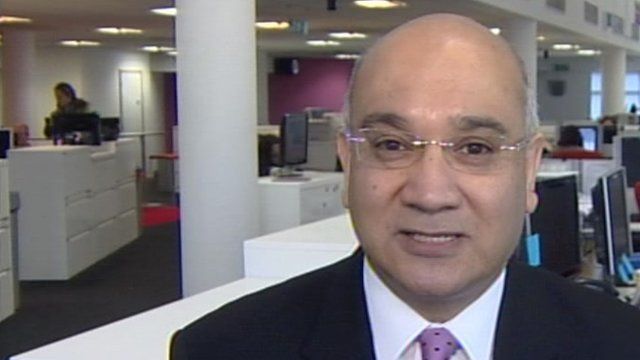 Video
Keith Vaz on Nick Clegg immigration 'security bonds'
Nick Clegg's plans for cash deposits of more than £1,000 for some migrants are "unworkable, impractical and also discriminatory" the chair of the Home Affairs Select Committee has said.
Labour MP Keith Vaz said it could lead to targeted countries - not named at this point - taking retaliation against Britain, and they could introduce their own schemes for UK nationals.
He said Labour had failed "to get to grips with problems" at the UK Border agency, but warned the government against an "arms race on immigration" after the deputy prime minister's speech on Friday.
MORE FROM THE DAILY & SUNDAY POLITICS
Watch more clips of films and interviews; 'like' us on our Facebook page; watch the Sunday Interviews with Andrew Neil, follow us on Twitter or watch programmes from the last seven days on BBC iPlayer
Go to next video: 'No-one knows' immigration figures