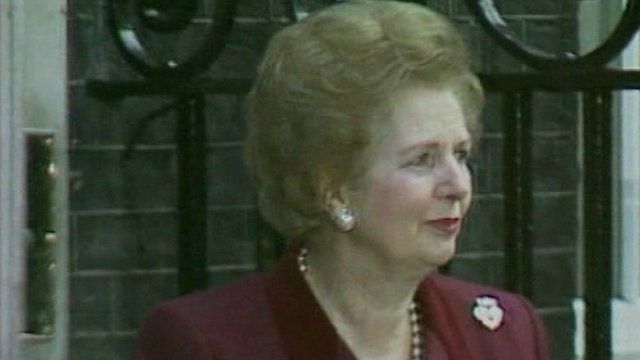 Video
Margaret Thatcher: What Mitterrand asked Shephard
Former education secretary Gillian Shephard revealed what a former French president asked her about Margaret Thatcher when she spoke to him for research into a book.
François Mitterrand was said to be fascinated by the UK's first women prime minister and asked: What kind of man could possibly be married to Mme Thatcher?
Now Baroness Shephard of Northwold, she spoke of the Lady Thatcher's "bad behaviour" to Geoffrey Howe and her "great kindness" towards junior MPs like herself, in The Real Iron Lady, published this week.
Jo Coburn also spoke to Labour's Baroness (Jan) Royall and Liberal Democrat Baroness (Susan) Kramer about Lady Thatcher's legacy attracting women into Parliament, and when the UK may next have a woman PM.
Daily Politics film on Thatcher legacy
MORE FROM THE DAILY AND SUNDAY POLITICS
Watch more clips of films and interviews; 'like' us on our Facebook page; watch the Sunday Interviews with Andrew Neil, follow us on Twitter or watch programmes from the last seven days on BBC iPlayer
Go to next video: How will history judge Thatcher era?