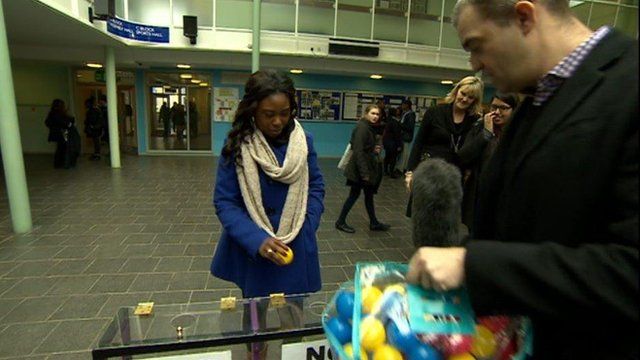 Video
Votes for 16 and 17-year-olds: public give their views
The Scottish government is proposing to give the vote to 16 and 17-year-olds in the independence referendum, prompting the question whether the voting age of 18 should be lowered in other parts of the UK.
Giles Dilnot asked students and shoppers for their vote in a Daily Politics unscientific mood box poll.
More mood box films from 2012, 2011 and 2010.
MORE FROM THE DAILY AND SUNDAY POLITICS
Watch more clips of films and interviews; 'like' us on our Facebook page; watch the Sunday Interviews with Andrew Neil, follow us on Twitter or watch programmes from the last seven days on BBC iPlayer
Go to next video: Do voters trust Labour with the economy?