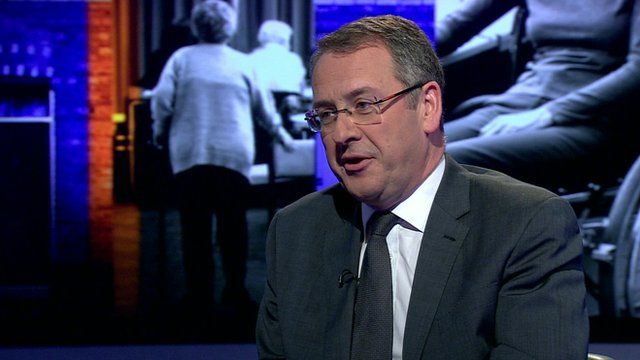 Video
Minister says benefits changes will 'boost aspiration'
Welfare accounts for almost a third of all UK government spending, costing £201bn for the year 2011-2012.
Since taking power in May 2010 the coalition government has already reduced welfare spending by £18bn in the 2010 Spending Review and by £3.6bn in last year's Autumn Statement.
But as the government struggles to make the sums works for this summer's Spending Review, which will set the spending totals for 2015-16, the welfare budget is moving back to centre stage.
On Thursday 7 March 2013, BBC Newsnight broadcast a special programme focusing on welfare spending. As part of the programme presenter Stephanie Flanders spoke to Employment Minister Mark Hoban about the thinking behind the government's changes to benefits, possible further cuts and public attitudes to welfare spending.
Flanders began by asking Mr Hoban whether, if there was no budget deficit to deal with, the government would still be going ahead with all the welfare changes that are now in train.