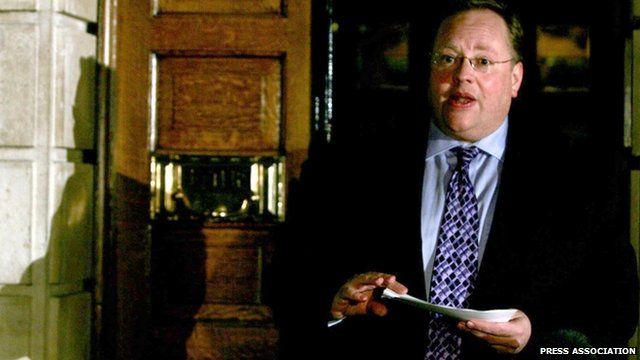 Video
Bridget Harris accuses Liberal Democrat chief of molesting her
Former advisor to Nick Clegg, Bridget Harris, is one of the women who has made allegations against former Liberal Democrat Chief Executive Lord Rennard for behaving inappropriately towards her 10 years ago.
She told BBC Radio 5 Live's Victoria Derbyshire that she has no regrets about speaking out despite being criticised for making the claims.
Bridget Harris was a 28-year-old party advisor at the time of the alleged incident and says she has nothing to lose by coming forward with claims that Chris Rennard touched her repeatedly on the legs at a party event in Wales in 2003 and went on to invite her to his room.
Lord Rennard has flatly denied all accusations that he behaved inappropriately.
Go to next video: Clegg: Rennard claims in background