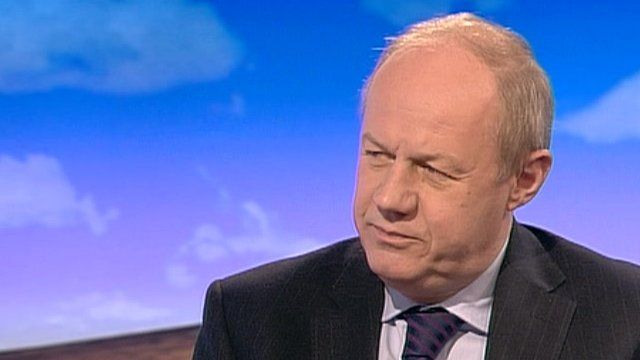 Video
Damian Green on police strike and industrial action vote
Two-thirds of police officers in England and Wales failing to back a call to allow them to take part in industrial action was "hugely encouraging" said Policing Minister Damian Green.
He admitted relations with the police were "fragile" as the government took action on public finances affecting pay and pensions, and he said "police have had to take their share".
Mr Green said trade unions should take some lessons from the police vote, as it needed a trigger of 50% taking part to press on with the claim to take part in action.
Police Federation on vote result
MORE FROM THE DAILY AND SUNDAY POLITICS
Watch more clips of films and interviews; 'like' us on our Facebook page; watch the Sunday Interviews with Andrew Neil, our soapbox films, follow us on Twitter or watch programmes from the last seven days on BBC iPlayer