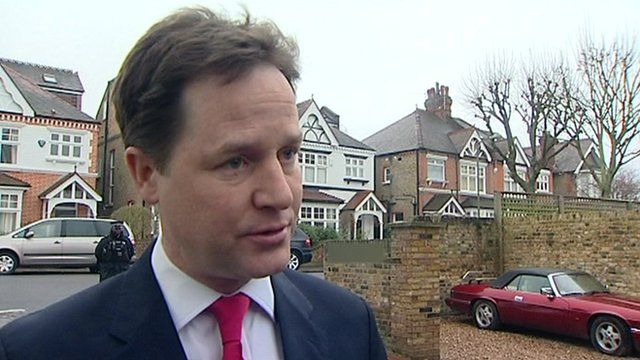 Video
Nick Clegg: 'Let Rennard inquiries do their job'
Nick Clegg has called for an end to speculation over allegations of sexually inappropriate behaviour against the party's former chief executive, Lord Rennard, while two investigations into the claims are completed.
Metropolitan police officers are meeting Lib Dem officials to establish whether any criminal activity has taken place. Lord Rennard denies any impropriety.
Mr Clegg appealed for "self-appointed detectives" to leave the investigation of events to the inquiries - and the police.
Go to next video: Police examining Rennard claims