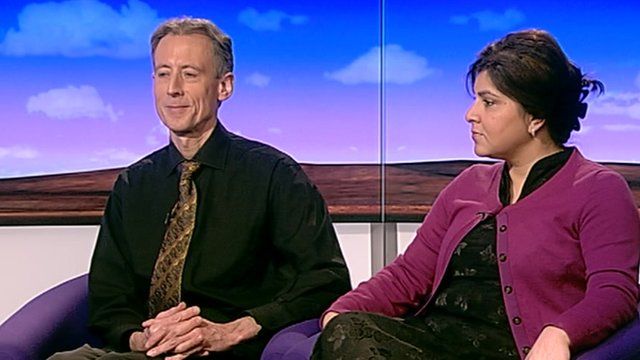 Video
Muslim vigilantes: Sayeeda Warsi and Peter Tatchell
Faith and Communities Minister Sayeeda Warsi has condemned Muslim vigilante groups in London.
She was responding to internet videos of people patrolling parts of the capital - as highlighted in Peter Tatchell's Daily Politics film - telling women to dress more formally and gay people to keep away.
Baroness Warsi said there was the "same set of laws, and the same police force for everybody", and no place for Muslims to patrol neighbourhoods where they live.
And recalling a previous attack on her by egg-throwing protesters in Luton, she dismissed the "egotistical attention-seeking nut jobs" as speaking for no-one.
MORE FROM THE DAILY POLITICS
More clips on our BBC website; 'like' us on Facebook page; follow us on Twitter or watch full programmes from the last seven days via BBC iPlayer
Go to next video: Homophobic 'vigilante' video appears online