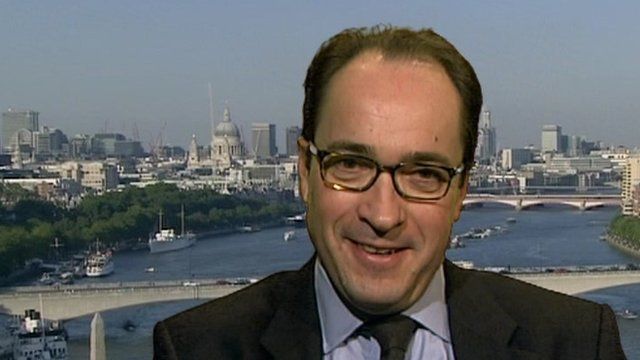 Video
Council tax: Local Government Association on spending
Local Government Association chairman Sir Merrick Cockell said the vast majority of English local authorities would freeze their council tax for the financial year from April 2013.
But he said they would work the figures out over Christmas as they have come out later than in previous years.
Sir Merrick, who also leads Kensington and Chelsea Council, said councils were already preparing for a "vast funding gap" in social care in around eight years time.
But he said that "lavish expenditure is, I think. history now" and the level of savings went beyond cutting out "sparkling water and a few other economies".
Communities Secretary Eric Pickles is announcing on Wednesday afternoon how much money central government will give to local councils in England next year and is set to offer additional money to those which agree to freeze council tax bills.
MORE FROM THE DAILY POLITICS
More clips and news on our BBC website; 'like' us on Facebook page; watch the Sunday Interviews with Andrew Neil, follow us on Twitter or watch us on BBC iPlayer