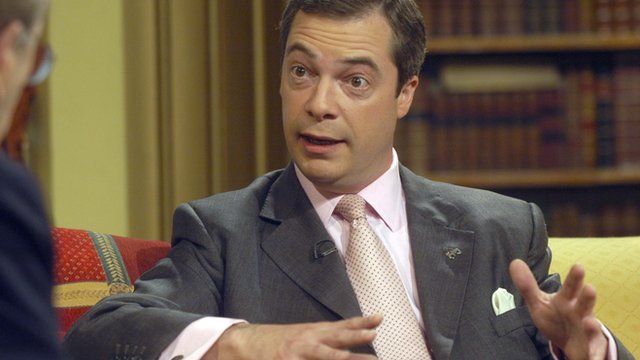 Video
The spectre of UKIP
UKIP's move to exploit Conservative divisions over gay marriage comes as three opinion polls suggest support for the party is growing.
One poll has them just behind the Lib Dems - two more have them well ahead of Nick Clegg's party on fourteen per cent.
Perhaps David Cameron is considering revising his headline-grabbing description of UKIP a few years ago - helpful colleagues might want to remind him that fruitcakes, after all, aren't just for Christmas!
We asked the Telegraph's Deputy Editor Benedict Brogan to look ahead to the political week - including a speech tomorrow by Nick Clegg and talk of growing pressure on the Culture Secretary Maria Miller.
But first UKIP. How worried are Conservative ministers about the evidence of an increase in the party's popularity?
This interview was broadcast on Sunday 16th December on BBC Radio 4's The Westminster Hour.