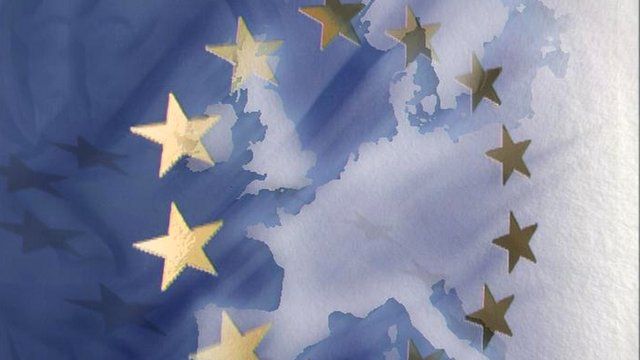 Video
Newsnight debate: Should the UK be in or out of the EU?
The UK would be lonely and poorer if it left the European Union, Sir Andrew Cahn, of Business for New Europe, has said.
But Nigel Farage MEP, of the UK Independence Party, argued the UK was forbidden from making bilateral trade deals because it was in the EU.
He said only 38% of the UK's trade was with Europe.
Watch the full programme on the BBC iPlayer (available until 18 December 2012)
Go to next video: Bank rules 'a good deal for EU'