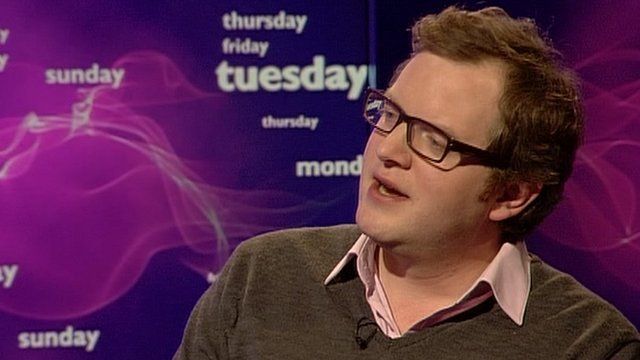 Video
Miles Jupp on blagging his way onto England cricket tour
Actor and comedian Mikes Jupp explained how he blagged his way into the press team which covered an England cricket tour in India.
And Michael Portillo revealed how he felt he was inside a "fake cabinet" when serving as a Tory minister in the 1990s.
They were talking "reinvention" with Andrew Neil and Jacqui Smith in the week when hospital staff were tricked by a phone call from Australian radio DJs pretending to be the Queen.
The full programme can be seen by UK viewers on iPlayer for 12 months
MORE FROM THIS WEEK
More clips and news on our BBC website; 'like' us on Facebook; 'follow' us on twitter or watch shows from the last 12 months on BBC iPlayer
Go to next video: Pregnant Duchess figurines on sale