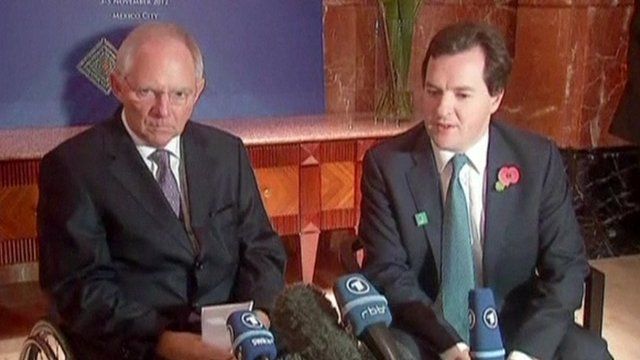 Video
Osborne urges tougher tax laws
George Osborne has promised to work for tougher laws to stop international companies shifting profit between countries to avoid tax.
The chancellor and his German counterpart, Wolfgang Schauble, said co-operation between countries was needed to close loopholes.
At a G20 meeting of finance ministers in Mexico, Mr Osborne and Mr Schauble urged their counterparts to back work by the Organisation for Economic Co-operation and Development to identify possible gaps in tax laws.